Bitdefender GravityZone Business Security
Enjoy superior protection, risk management and vulnerability assessment and provide comprehensive protection for your workstations and servers, either physical or virtual, via a single console. GravityZone Business Security and GravityZone Advanced Business Security combine machine learning and heuristics with signatures and other techniques to protect you against all types of malware and threats.
BENEFITS

Network Attack Defense
Protect against attacks, that gain access to the system by exploiting network vulnerabilities

Protection integrated with endpoint risk management
An infrastructure to reduce exposure and harden endpoint surface area, by discovering and prioritizing risky OS and software misconfigurations.

Advanced application behavior monitoring
Permanent monitoring of running processes for signs of malicious behavior by Bitdefender's Process Inspector.

Web-based security – No need for hardware
No need for dedicated servers of more IT staff, thanks to a centralization of all security features into a single console.

AI and machine learning perfected over years
Essentials to combat a threat landscape that is largest and more sophisticated than ever

Layered protection for your endpoints
Machine learning, heuristics, signatures, memory protection and continuous monitoring of running processes, malware blocking, disinfect, quarantine and rollback.
A SINGLE CONSOLE FOR ALL YOUR EVENTS AND REPORTS
Reports and alerts help you track all security events in your organization easily, while simple remote deployment saves you time as it allows you to install protection on all computers that are unprotected remotely. Enhance your business productivity by controlling employees' access to certain websites and applications and customize every aspect of security to ensure maximum protection with minimum effort. All from a single console.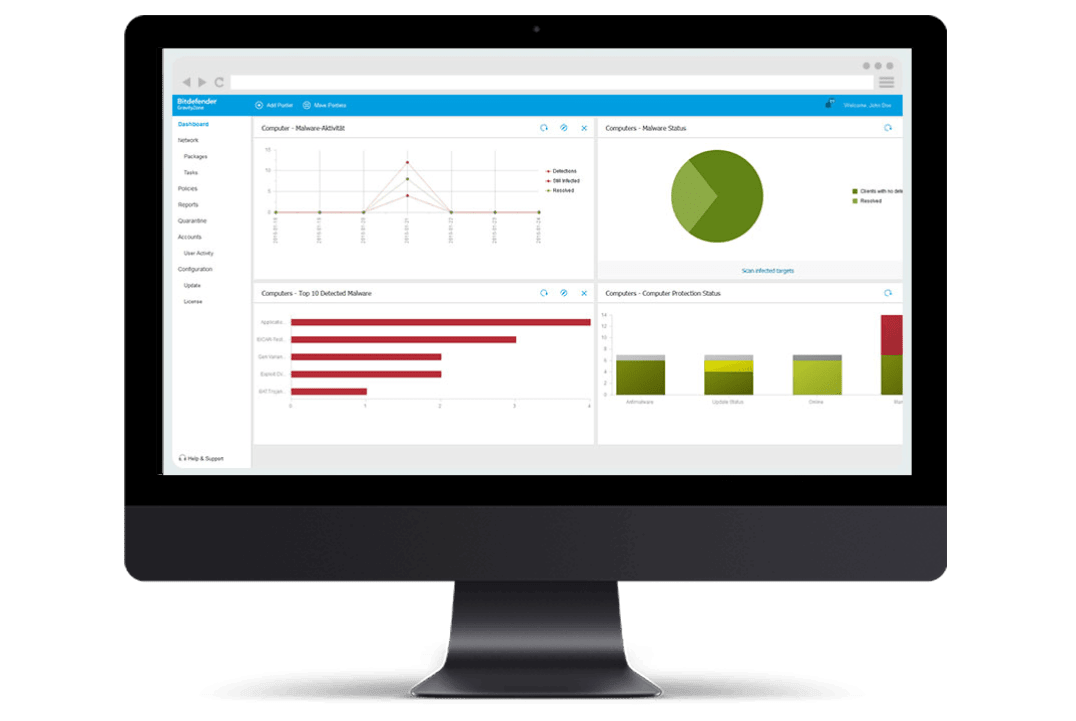 EXTRA RESOURCES